Chandler Endeavor Venture Innovation Incubator
Local community members
Chandler Endeavor Venture Innovation Incubator
The Incubator is advancing the development of early-stage and growth-stage ventures by providing access to highly tailored support and resources.

Community Entrepreneurship
Edson E+I's Community Entrepreneurship connects local business owners with ASU's existing entrepreneurship resources.

Venture Development
Venture Development supports entrepreneurs in learning the basics of building a business and get the support they need to help it flourish.

Venture Devils
Edson E+I Venture Devils offers a full suite of services — from mentorship to access to ASU funding opportunities —to catalyze entrepreneurial success.
The Resource Innovation and Solutions Network (RISN) Incubator
The RISN Incubator offered entrepreneurs in the early stages of waste-to-product innovation an opportunity to rapidly scale their startups for success.

Risk Innovation Nexus
The Risk Innovation Nexus provided online education and training resources for individuals and organizations on how to think differently about risk.
Prepping to Digitize Your Food Business
Edson E+I's Prepping to Digitize Your Food Business program helped food entrepreneurs gain the digital skills they needed to pivot during the COVID pandemic.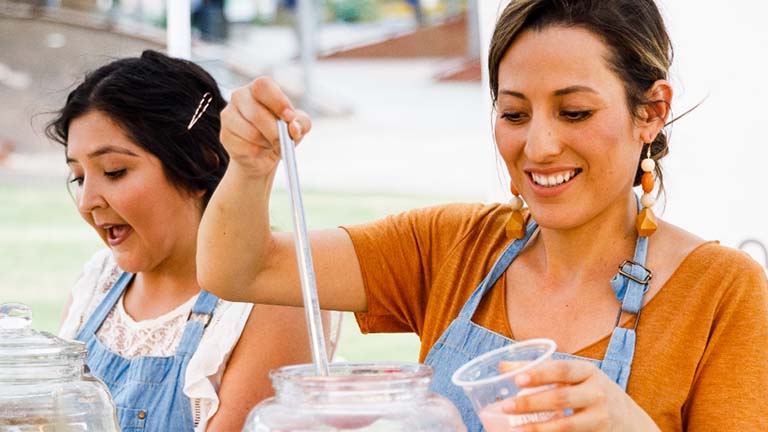 Prepped
Edson E+I's Prepped program provides food entrepreneurs with free immersive training in the skills they need to succeed.

Poder
Students learned how to use entrepreneurship skills to solve community issues, develop personal success strategies and use technology during the Poder program.
Peoria Forward
Peoria Forward, a partnership between Edson E+I and the City of Peoria, fosters entrepreneurship in the community to create a thriving economy.