An entrepreneurial community gains much of its strength and relevance from the vibrancy and growth of the physical communities that surround and shape it. A central part of the Edson Entrepreneurship + Innovation Institute mission is to broaden, deepen and empower innovators and entrepreneurs. Main Street entrepreneurs can come here for access to incubation and acceleration programs, a variety of spaces and free events and workshops, and they also enjoy a multitude of opportunities to share their own expertise and wisdom with students through mentoring relationships. Students with ideas can get out and get to know other students working in similar spaces, and learn about how things work in the "real world" — the world that exists after graduation. At ASU, we believe we are the real world, and much of our time is spent spanning the boundaries between coursework and life work.
Frequently asked questions

The Edson E+I Institute is a global leader in the youth entrepreneurship space, and over the years we have developed far-reaching partnerships focused on promoting an inclusive and diverse entrepreneurial K-12 ecosystem, teaching young people foundational entrepreneurial concepts early in life. Among these is the Verizon Innovative Learning HQ portal, which aims to deliver inclusive and engaging digital tools and hands-on learning opportunities to more than 10 million youth across the country by 2030, helping to close the digital divide. Edson E+I developed much of the curriculum for this portal.

Edson E+I hosts a multitude of creative spaces across ASU's campuses and in the community, to help connect like-minded entrepreneurs and build community specific various areas of focus. Examples include the 850PBC space on the Phoenix Bioscience Core, the ASU Chandler Innovation Center for engineering and technology-based collaboration, and 1951 @ Skysong where local entrepreneurs and ASU students, faculty and staff share co-working space in a vibrant and creative atmosphere.
How Edson E+I can help you
The Edson E+I team provides a broad array of services to the community:
Community workshops and events provide everything from intimate hands-on sessions and seminars to large-scale collaborative public events throughout the Phoenix area on a variety of entrepreneurial topics.
Entrepreneurship training includes Lean Startup and Business Model Canvas methodology, as well as online workshops and lessons offered through the Edson E+I Training and Development Resources.
The Edson E+I Mentors Network assists hundreds of student, faculty and community entrepreneurs from early stage to ideation to more advanced ventures.
Community spaces like the ASU Chandler Innovation Center (ACIC) and 1951@SkySong provide co-working and event space for community use, helping entrepreneurs, creatives and our community members of all kinds connect with one another succeed in pursuing their aspirations. If it's a makerspace you need, check out our exciting membership-based partnership with Phoenix Forge!
Related programs
Join one of our programs for guidance and mentorship to help advance your idea.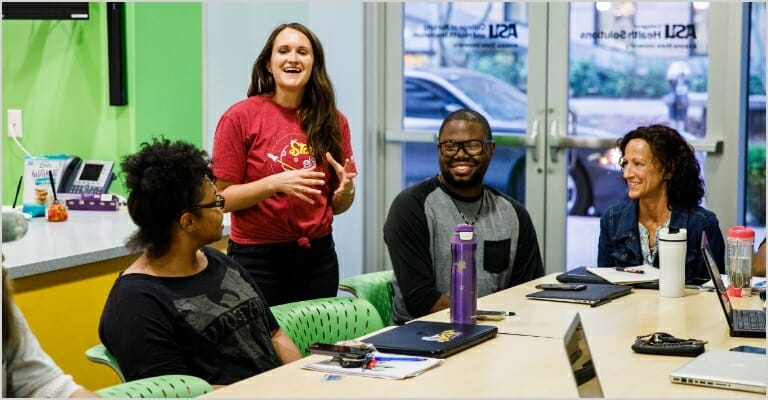 Edson E+I @ HEALab
The Health Entrepreneurship Accelerator Lab (HEALab) is ASU's only accelerator focused solely on health and health care solutions.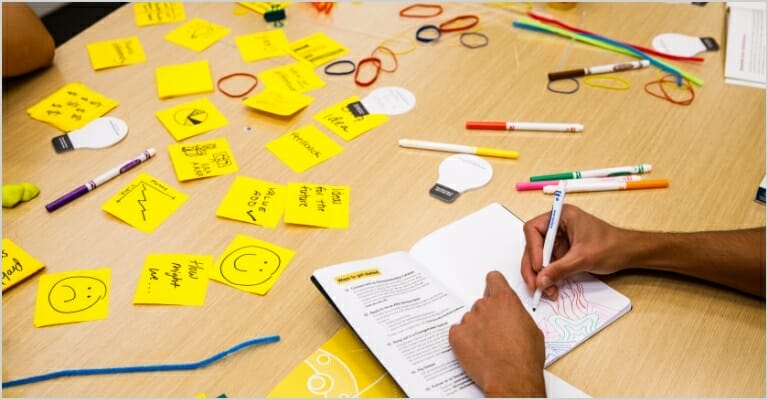 Open Pitch Week
Get out on campus at these exciting events to pitch your ideas, receive feedback and connect with other students interested in entrepreneurship and innovation.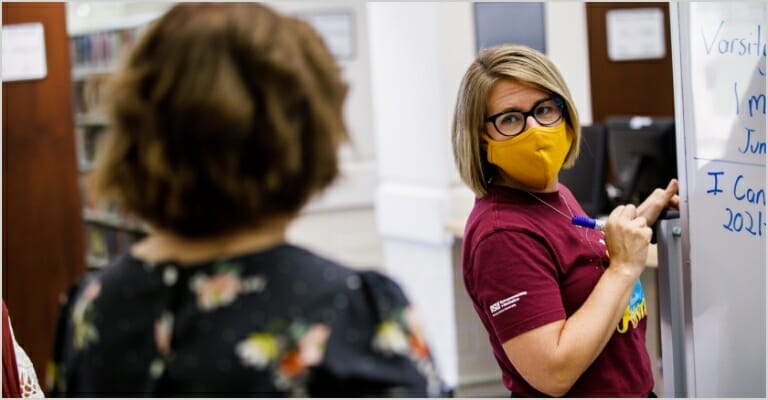 Peoria Forward
Peoria Forward is a high-impact partnership between the Edson E+I and the City of Peoria designed to grow and scale the entrepreneurial ecosystem in the West Valley.
What's next?
It takes money to launch and grow a startup. Learn more about funding opportunities available.