About
Prepped empowers food entrepreneurs, particularly individuals who identify as women and underrepresented minorities, with the tools and skills to scale their businesses. If you run an early stage or emerging food business such as catering, food and beverage truck or cart, or farmers market products such as baked goods, Prepped is here to provide you free immersive training in the business skills you need to succeed.
Prepped will provide you training from ASU experts and successful food entrepreneurs on topics such as:
Food handling.
Certification preparation.
Business planning, including food costing.
Social media and marketing planning.
Food writing and more.
Eligibility
Applicants must be existing micro food businesses owned by women or underrepresented minorities. Businesses must have validated their business concept in the market prior to applying and should be able to demonstrate low to moderate household incomes.
Prepped cohorts run for 12 weeks each fall and spring. Applications are released in mid-summer for the fall cohort and early winter for the spring cohort. All businesses interested must apply and be selected to participate.
---
100
small businesses served
66%
of owners identify as people of color
67%
of owners identify as women
94%
reported that Prepped helped them better understand and manage their business finances
80%
reported immediately applying food costing methods
47%
reported implementing their first financial system
Hire a Prepped business
Prepped alumni are ready to cater your next event, with cuisines ranging from Mexican to vegan and anything in between.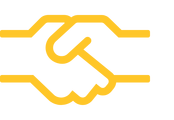 Explore all programs
Our programs for entrepreneurs at ASU and in the community provide guidance and support to help you move your venture to the next level.