It's that time of the year again! Staff and faculty are gearing up to welcome new and returning students to ASU for new classes and new experiences. A new school year brings many new opportunities. If you're a student, then you're likely thinking about the welcome week events you're going to attend, which student organizations you might join, which programs you might engage with, and other ways that you can make the most out of your time at ASU this year. 
For eight years in a row, ASU has been ranked #1 in Innovation by U.S. News & World Report but we aren't planning on stopping at eight. So we hope you'll join us this year by not only being part of all of the innovation happening around you, but also by leaning into your own innovation, creativity, and entrepreneurial aspirations. 
At the J. Orin Edson Entrepreneurship + Innovation Institute, we create communities, programming, resources and opportunities for you as a student to be innovative and feel encouraged and supported in exploring your ideas. Our Executive Director, Linda Ricchiuti, has some tips and words of encouragement for ASU students this upcoming year. As an entrepreneur herself, Linda views entrepreneurship as a problem-solving endeavor. While she never attended a formal entrepreneurship program, she considers herself a practitioner who has learned by doing and asking for help along the way. 
It can sometimes be challenging to see yourself as an innovator or an entrepreneur, especially if you always hear things like "entrepreneurs are born, not made" or "entrepreneurship is in your DNA." Linda challenges that way of thinking. "I can tell you it was not in my DNA, but what was in my DNA was being a natural learner. Being interested, having curiosity, and consistently quelling it with fruitful knowledge of your passion is the only leverage and springboard you need to tap into any industry," Linda said. 
At Edson E+I, we also believe that being entrepreneurial and innovative is about curiosity, leaning into your creativity, solving problems, and challenging the status quo. College is an opportunity to explore, learn, grow, and challenge yourself, so just by being here, you're already being entrepreneurial.
If I've convinced you, even a little, that entrepreneurship and innovation are already within you, then I have some great starting points for examining that idea further this year. 
Want to explore what entrepreneurship resources are available to you?
Launch Days – Each fall and spring semester, we host a month-long campaign, known as Launch Days, for students to learn about entrepreneurship resources and opportunities available, hear from other current student entrepreneurs, and get inspired. This fall, Launch Days will be hosted throughout the month of September with events throughout the month. All of the details can be found on the Launch Days website.
Training and Development Resources – We have a multitude of on-demand resources known as Training and Development Resources (TDR), which are free, digital tools and modules centered on various entrepreneurial topics. Explore the TDR. 
Ready to work on an idea?
Pitch Events – Pitch events are an excellent opportunity to share your idea, practice your pitching skills, get feedback, and even potentially win some funding to move your idea forward. Two pitch events that we host that are low-stakes starting points include Open Pitch Week and Pitch In. 
Open Pitch Week

is a week of virtual, judge-free open-pitch events for current ASU students to share their ideas in a two-minute pitch and compete to receive the crowd-favorite prize of $250. The next Open Pitch Week is this fall,

September 25 – 29, 2023

. You can find more details on our

website

Pitch In

is a community-based offering that is open to anyone interested in meeting other entrepreneurs, building a network, sharing ideas, and getting support and feedback. Pitch In happens every second and fourth Wednesday of the month from 9 to 10 a.m. in multiple locations, including online. Explore the

Pitch In website

to learn more.
Pitch In is a community-based offering that is open to anyone interested in meeting other entrepreneurs, building a network, sharing ideas, and getting support and feedback. Pitch In happens every second and fourth Wednesday of the month from 9 to 10 a.m. in multiple locations, including online. Explore the Pitch In website to learn more.
Venture Devils Program – If you have an idea and are ready to jump right into making it a reality, we have everything you need in our Venture Devils program. As a Venture Devil, you'll receive access to curated resources to help you develop your idea, including mentorship and access to funding opportunities. They have two application deadlines this fall, August 20 and October 1.
Just curious about all that's happening and want to stay in the loop?
Just Start Spotlight Newsletter – Every first Monday of the month, we send out a newsletter highlighting a story of the month, a resource of the month, and various events and opportunities. Sign up for the newsletter to stay in the loop!
Edson E+I Blog – If you're reading this, you've probably already found out about our blog. We continuously post articles throughout the year that feature entrepreneurial stories, highlight new and existing offerings, and talk about all things entrepreneurship and innovation. Here's the link to our blog, just in case you want to bookmark it.
Other ways to learn – As a serial entrepreneur, Linda suggested another great way to learn and grow entrepreneurially. "I love learning from other people's experiences through listening to stories, asking questions, and through lending a lens to other people's experiences. There is a book called Collective Wisdom, and it's a whole collection of women's stories: about women in business and art industries and just how they rose to their respective prominence. So I think these are powerful, visceral testimonies to be taken into account and stay inspired by."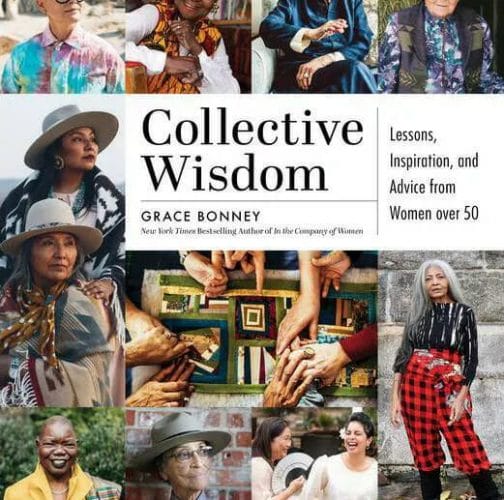 Entrepreneurship and innovation look different for everyone, but, as Linda put it, "We thrive on finding a way around things. You know, it's that process of flow. It's a wonderful thing; it's very energizing. It's also very painful and it can be exhausting, but it's worth it to those that live in this world. And if you're a serial entrepreneur like I am, where you have one business and you sell it, or you exit from one and you start something else, you just keep at it. It brings me joy. Working hard, not for monetary gain, but for the joy of creating work that fulfills me." 
These resources are a great way to explore what starting a business might look like for you, but there are any number of ways you could engage with entrepreneurship and innovation. Sometimes the best starting point is as simple as adopting an entrepreneurial mindset and seeing where that takes you.