J. Orin Edson Entrepreneurship + Innovation Institute
Connecting you with the information, resources and people that can help turn your ideas into reality.
The fundamentals of entrepreneurship
Do you have a good idea but aren't sure how to get it off the ground? Are you unsure if the word "entrepreneur" applies to you? Start here! Learn what entrepreneurship is all about through our "Learn the basics" module or explore our other learning resources below.
Launch an idea
Ready, set, go! We can point you in the right direction to get started.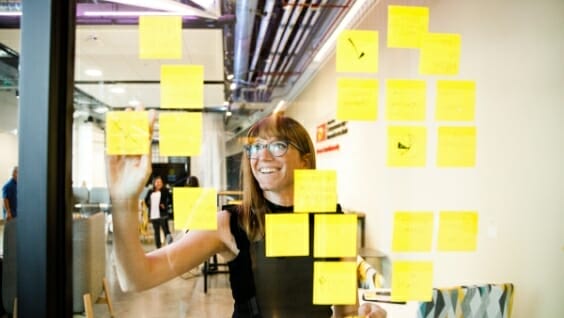 Manage challenges
Discover resources to help you navigate bumps in the entrepreneurial road.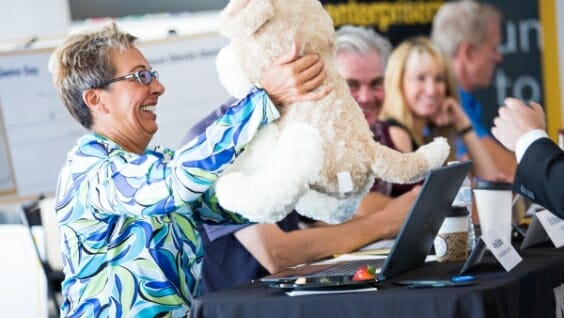 Build your community
Learn about the many ways you can connect with like-minded innovators.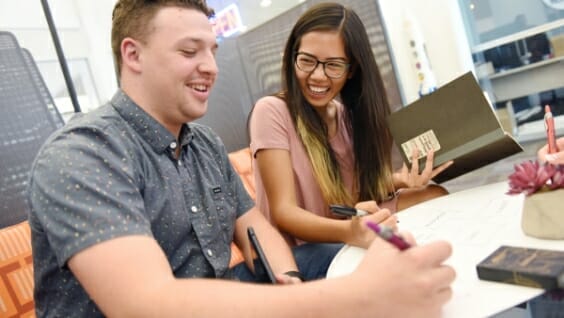 Get started with finances
Learn how to fund your venture, from seeding an early idea to growing an existing business.
Recent updates
Read our blog to plug in and learn more about what the Edson Entrepreneurship + Innovation Institute is doing today to support entrepreneurs.
The Entrepreneur's Guide to a Successful 2024
A New Year, New Opportunities & Resources to Help! "I don't know where I'm going from here, but I promise it won't be boring." – David Bowie As you wrap
Igniting the Future of Healthcare at ASU's Health Innovation Exhibition
Entrepreneurship and innovation have a significant impact across many industries, including healthcare. Bringing future healthcare professionals together is a fantastic way to collaborate and brainstorm about the industry's direction. One
2023 Holiday Gift Guide: Shop Brands That Elevate Entrepreneurs
Our annual holiday gift guide is back! This year, we present a curated selection of twenty-two remarkable small businesses that are part of our vibrant community programs and Venture Devils.
Resources
From self-guided lessons to collaboration spaces and mentorship opportunities, the Edson E+I Institute offers resources for anyone to find the entrepreneur in themselves, whether you're an ASU student or faculty, or a member of the community.
Training and development resources
Articles, videos and self-guided lessons to build your entrepreneurial skillset.
Funding resources
Opportunities for ideation funding, startup funding and venture funding.
Find a space
Collaboration, event and makerspaces across ASU and throughout our local communities.
Find a program
Edson E+I programs include incubator initiatives, pitch competitions, university and community-embedded programs, support and more to support your idea – wherever you are in your journey.
Become a Venture Devil
Venture Devils supports all ASU students, faculty, staff and community-based entrepreneurs with an affiliation to ASU. The program aims to catalyze the entrepreneurial success of founders by connecting them with Venture Mentors who provide regular, ongoing support.
Our impact
Edson E+I is one of the first 12 organizations to win the Kauffman Inclusion Challenge in order to increase our work to engage diverse entrepreneurs from a variety of backgrounds, ensuring that our communities are reaching their full potential
ASU #3 on the Kauffman Growth Entrepreneurship Index
ASU was named The Entrepreneurial University at the Deshpande Symposium for Innovation and Entrepreneurship in Higher Education in 2016
$60M+
in grants and gifts and 3 endowed funds
1,000+
students supported through the Venture Devils program and 800+ active Venture Devils teams
100+
entrepreneurs served through Prepped, a mobile food incubator program
130+
technology labs created for youth entrepreneurship programs in middle schools across the U.S.