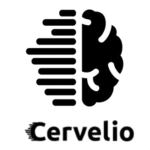 What does your venture do?
Cervelio
is developing software that gathers and synthesizes contextual data from sensors and content data from app user interactions, which bridges the human-machine gap faced by mobile and web app developers and their users.
How did you come up with the idea for Cervelio?
Our team was founded at an accelerator program at the European Innovation Academy in Turin, Italy this past summer. We've pivoted many times from our original idea, but we've always been passionate about bridging the gap between human and machine, making AI more emotionally intelligent and stronger. Current applications of this technology include a more personalized and user-based mobile and web app experience as well as market research for new products or product changes. We envision this technology playing a key role in allowing machines to work and collaborate with humans by giving them an in-depth context and deep understanding of the human brain.
What has been most impactful from being a part of Venture Devils or having a Venture Mentor?
Being part of Venture Devils has accelerated the growth of Cervelio. Having
Anthony (Sarandrea)
as our mentor has been extremely impactful in so many ways. Building a business from the ground up is extremely hard—there's not a clear path, there's no next step, but having a mentor increases the odds of success for startups. For instance, our team got accepted to be one of the three finalists to compete at the Sun Devil Igniter Challenge. With only a couple days' notice, we were informed that we were going to be meeting with investors. We did not know what to do, so we reached out to Anthony. At six in the morning, on the day when we were going to be meeting with the Igniter Board, Anthony prepared us for the meeting. He coached us on what to do and how to answer potential questions. We could not imagine having gone through that experience without Anthony's dedicated mentorship. Relationships like this are powerful—they can completely change the game.
Fun Fact
Cervelio is a play on the Italian word "cervello," which means brain.
Cervelio is a part of the Venture Devils Pathways program which supports ASU student entrepreneurs who are launching ventures within wide range of developmental stages, from ideation through commercialization through dedicated mentorship.  The Venture Devils Program  is designed to challenge, monitor, and advance the venture development process at Arizona State University.