Currently Enrolled Music, Dance, and Theatre Students: Enter the "Hey Jealousy" remix competition here.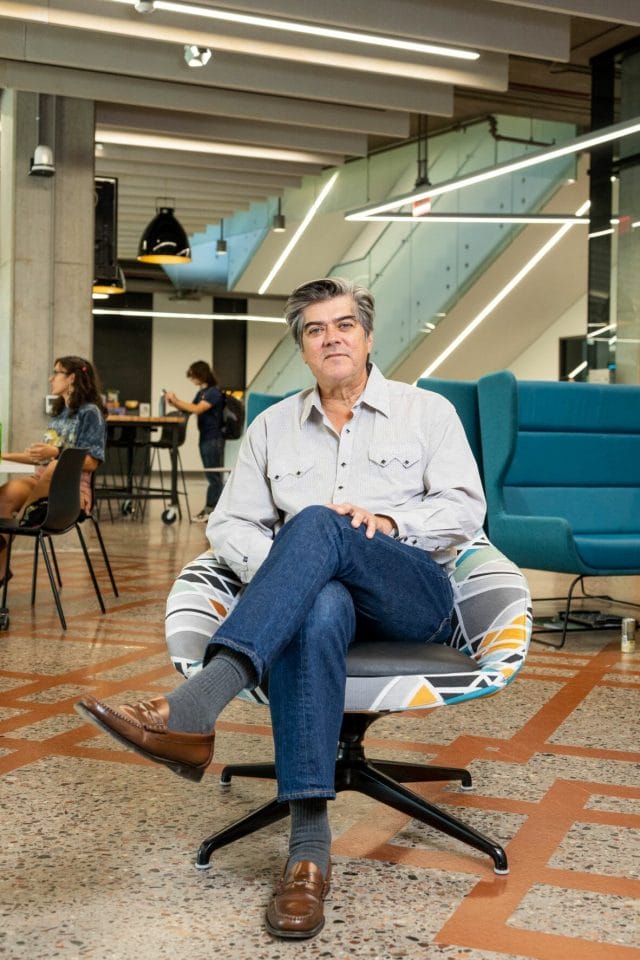 The J. Orin Edson Entrepreneurship + Innovation Institute and the Herberger Institute for Design and the Arts' Popular Music Program are excited to welcome founding member of the Gin Blossoms Jesse Valenzuela back to Fusion on First November 12-18, 2022. During his first visit to ASU in September, Jesse shared his unique experience navigating the music industry and his expertise as a creative entrepreneur.
During his upcoming visit Jesse will offer students an opportunity to hone their entrepreneurial mindset even further. Students enrolled in the School of Music, Dance and Theatre are eligible to enter a competition where they will remix the Gin Blossoms' 1989 hit single "Hey Jealousy." Music, Dance and Theatre students are encouraged to enter until November 11, 2022, and all other students and community members are can support the finalists on November 14 at 5pm during a live Listening Session, as well as participate in the other exciting events.
Schedule of Events
November 14, 2022, 5 p.m.
'Hey Jealousy' Listening Session
Fusion on First Flex Space
Open to the public
November 15, 2022, 10:30 a.m.
Live From Fusion 'How to Build a Band'
Live webinar Open to the public | Join the webinar here | Optional pre-registration
November 17, 2022, 10:30-11:30 a.m.
Office Hours
Fusion on First Coworking Space
Sign up here
November 18, 2022, 1-3 p.m
Office Hours
Fusion on First Coworking Space
Sign up here
November 18, 2022, 5-7 p.m
Open Mic Night
Crescent Ballroom