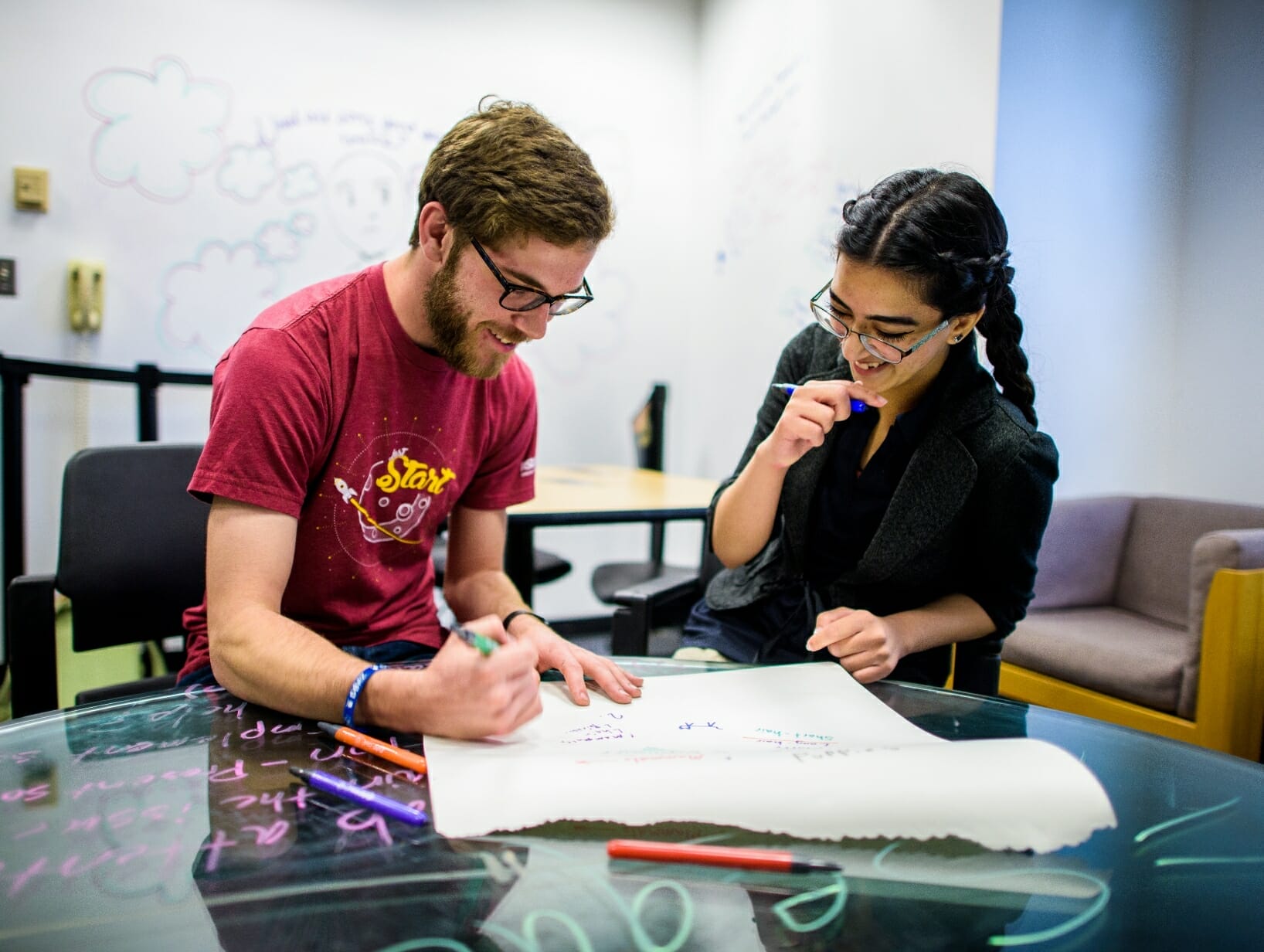 The right space can make all the difference for entrepreneurs working to ideate, create and build. Whether you want help building a prototype, are looking for a place to meet with mentors or need a cool spot to brainstorm with classmates, we have just the right space for you.
Edson Entrepreneurship + Innovation Institute hosts a network of creative spaces across ASU campuses and throughout the Phoenix metro area to help entrepreneurs build connections and community to make their ideas thrive.
What do you need?
From self-paced training to pitch competitions to makerspaces, Edson E+I Institute connects you with the resources you need to make your idea a success.