Do you want the invaluable experience of an honors thesis based on applying the principles of entrepreneurship by starting your very own venture? There are several pathways offered at ASU that Barrett, the Honors College students can participate in to complete their year-long thesis project. The Founders Lab offers a unique self-directed entrepreneurial experience that might be right for you!
At Barrett, the Honors College thesis/creative project is a unique opportunity for undergraduate students to gain experience with design, analysis, and to work closely with faculty to advance their knowledge in their chosen field. Barrett has options for project funding, various structured pathways, and faculty support to help you alongside your journey through this rewarding and intense thesis journey. Although this is an extremely meaningful part of the honors experience at ASU, it can become a daunting task that begins to creep up on you if you do not have a detailed plan on what you want to research.
I personally felt completely overwhelmed when deciding what path I wanted to pursue with my thesis research. I could have chosen to follow my own individualized pace alongside faculty members who help guide me through the process, to do an HON course class and HON493 in the spring semester of senior year, or to follow an honors thesis pathway. All three options could have led to a successful thesis defense that is ready for submission by the time I graduate, but I had a tough time deciding what would be right for me. I am currently a junior studying Business with a focus in Global Politics and I am minoring in sustainability, but I also want to pursue a thesis where I can include various aspects of my studies into an entrepreneurial venture. I came across the Founders Lab when going through my options for next Fall and I was happily surprised to see that there was an opportunity to launch a new business alongside my thesis research! Through this opportunity I hope to create a venture that focuses on sustainable innovation and mitigating harmful impacts on ecological systems, human health, and communities.
The more I immersed myself in this idea of accomplishing an entrepreneurial thesis, I came to find that ASU and Barrett both have a vast number of resources that exist just to purely support students in their entrepreneurial endeavors. Now that I know about these resources, I am compelled to share them in case other students who might be reading this want to follow a similar thesis pathway. I will also include alternative options so that you can get a full picture of what opportunities exist as a Barrett student pursuing an undergraduate thesis.
The Founders Lab: 2 In 1 Thesis Pathway
The Founders Lab is a unique team-based, experiential Barrett honors thesis/creative project designed to empower honors students to 'find their inner entrepreneur' and to launch a new business.
It is a W.P. Carey sponsored program for Barrett students where supported by a community, participants will take an opportunity to design and apply unique marketing and sales strategies, as well as business & financial models to explore their area of academic interest.
After being accepted into the program, students will enroll into the appropriate thesis pathway course and will be guided through the entire thesis process by the program director Jared Byrne. After a month of individualized work, students will be paired into teams of 3 to begin collaborating to design and launch a new user-centric business, culminating in a spring demo day/thesis defense. The completion of the program will result in a thesis defense submission by April 2022 as well as a total of 6 honors thesis credits. The Founders Lab is open to all majors, you do not need to be currently cultivating your own idea or start up to participate, and you must have at least sophomore standing to participate!
For more information, to apply for participation, and to check out past ventures Click Here!
Alternative Thesis Pathway Options
HON Pathway Courses
An HON Thesis Pathway gives students the ability to turn selected Honors seminar courses into a thesis research opportunity. Students can delve into topics such as the theory of witchcraft and magic, gender and sexuality, anthropology, and much more! To get started, just simply check out the different classes that are available for thesis research and sign up for the Fall semester.
W. Lewis Center Thesis Pathways
The T.W. Lewis Center for Personal Development provides students with a level of structured thesis guidance through faculty support, select 2 semester courses, and support for finding a second committee member. Topics that students can pursue through this pathway include:
■ Humanistic inquiries of culture, politics, and the psyche
■ Leadership, diversity, and education
■ Science technology, and society
■ Humanities and community engagement
For more information, please contact [email protected] or your Barrett Advisor.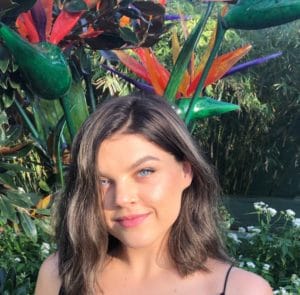 Guest Author: Autumn. S.
Autumn is a future sustainable innovator and works as an Entrepreneurship Catalyst for the Edson Entrepreneurship + Innovation Institute at ASU. She endeavors to develop and contribute to the spirit of sustainable entrepreneurship on campus and is passionate about connecting students with valuable resources that support their ventures. Autumn spends her free time hiking, painting, and waking up early in the morning to enjoy the day.