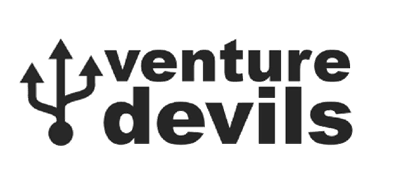 Have you ever had an idea and thought to yourself "Wow, that is a million-dollar idea" or maybe you have always aspired to own your own business? Well, if so J. Orin Edson Entrepreneurship + Innovation Institute has the perfect program for you. Venture Devils! Venture Devils supports all ASU students, faculty, staff, and community-based entrepreneurs. The program aims to catalyze the entrepreneurial success of founders by connecting them with Venture Mentors who provide regular, ongoing support. This dedicated mentorship is paired with an optional online Venture Devils course, which is designed to challenge, monitor, and advance the venture development process. As part of Venture Devils, founders may receive direct access to ASU funding opportunities and venture development spaces. Now that you have an initial understanding of Venture Devils let's dive into the top 5 frequently asked questions about the program!
1. What do I need before I apply for Venture Devils?
To apply to the Venture Devils program, you will need an executive summary, a pitch deck, a website, and a logo. These materials are used to evaluate how serious you are about pursuing your idea and that you have completed some initial research on your concept. We understand that many of our founders are still in the conceptual stage and that is okay! We understand that you might not have a full-fledged business model, but we do need to see you demonstrate that you have given your idea some serious thought.
2. Would I be giving up any of my ventures' equity or intellectual property to ASU by applying to the Venture Devils program?
ASU students own their intellectual property with few exceptions which can include faculty or staff. Please review the ABOR IP policy here.
3. What if my idea/startup is not very "innovative"?
Any idea/startup can be innovative. Your idea does not need to be a technology or engineering based venture to be considered innovative. Venture Devils supports all types of ventures in all industries and stages of development.
4. How does the funding network work for Venture Devils? Does everyone receive funding?
In order to be awarded funding you must first compete in Pitch Playoffs. Pitch Playoffs participation is available to all eligible Venture Devils. Ventures are required to submit a recorded 5-minute video pitch and a polished one page executive summary. Your submitted material will be reviewed by a panel of evaluators. Our evaluators will then select our finalists who will be invited to compete in Demo Day. Demo Day is the biannual showcase for top ASU-affiliated ventures in several categories to deliver investor-style pitches as they compete for over $250K in funding and support. Please note that funding is not guaranteed and funding tracks are subject to change at any time.
5. When can I apply to Venture Devils?
The Venture Devils program has 5 application cycles throughout a year that coincide with the academic calendar Fall A + B Session, Spring A + B Session, and Summer C session. Please visit venturedevils.asu.edu to see when our next application will go live!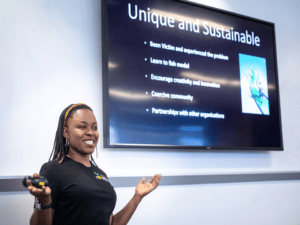 Now is the time to turn your idea into a reality! If you need more inspiration, take a look at some of our past winners from our Spring 2020 Demo Day here. We accept ventures into the program at all stages of development, from conceptual to in revenue. No idea is too big or too small for Venture Devils. We hope to review your application soon!