Last month we hosted 
an incredible group of entrepreneurship program leaders
who gathered to more deeply understand the perspective of entrepreneurs of color and women entrepreneurs, and then to think of ways the programs they run could be inclusive of those groups.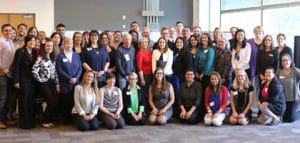 Since then, many of those entrepreneurship program leaders have continued to refine their ideas, and through support from the Kauffman Foundation, ASU Entrepreneurship + Innovation has funded ten of those programs to experiment with those ideas over the next six months.
We can't wait to see what incredible things will emerge from experimenting with these ideas! If you have an entrepreneurship program and would like support in increasing the inclusivity of your program, there is still time to apply. We will review applications weekly until all seed funding is allocated. Please reach out to Robin Baskin McNulty
[email protected]
for more information.