Congratulations to the six ASU Venture Devils teams named as finalists in the 2017 Venture Madness competition. The startups below will be competing with some of the top startups in Greater Phoenix. The startup with the most LIKES will win a $5k People's Choice :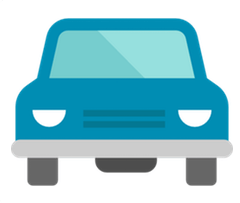 Airgarage
 – a peer-to-peer parking marketplace platform that connects homeowners and businesses that have extra parking spaces with students and community members that need affordable parking.
Duul Software
 – a software platform for video gamers and a video gaming experience consultant that gives companies access to the 180 million amateur competitive video gamers worldwide by create gravity around their brand with high value online engagements.
Enfuego
– subscriber-based job search platform acts like DNA mapping of all your skills and experiences so we can create unique "dynamic content résumés" custom-written and optimized to maximize your score for each job you apply to.

Epifinder
 – provides proprietary clinical decision support software that helps doctors to diagnose epilepsy syndromes at the point-of-care.
Graphlock
 – a scientific and graphing calculator app with a unique Lockdown Mode,  specifically to be used in-class and on exams.
Pursuit Health Technologies
 – a SaaS CRM platform for the health and fitness industry to streamline and automate trainers' administration and business management so that they can focus solely on their client's growth on an all-in-one platform. The Venture Devils teams above will be competing with the top startup companies in greater Phoenix through a series of bracket-style online voting.
Watch their application videos
and vote for your favorite!
Venture Madness, presented by Invest Southwest in partnership with the Arizona Commerce Authority, pits 64 of the most promising startup companies against one another in a single-elimination, bracket style tournament. The Venture Madness Champion is crowned after a month of online competition plus a live, do-or-die event held in early March, featuring an audience of more than 300 guests consisting of active angel and venture capital investors, emerging growth companies, seasoned mentors and expert service professionals.