National Nonprofit Day and World Humanitarian Day, both landing in August, allow us to celebrate the contributions nonprofits and socially responsible companies make in our society. These contributions address a wide range of social issues and center themselves around making a positive impact on the people they serve and beyond. 
Businesses have a unique opportunity to partner with nonprofits to take a stand and provide resources to a variety of causes. By aligning with these causes, business owners can help create meaningful change, supporting those doing the work in our communities to create a larger impact.
As a business owner, you can start by exploring some of the impactful social issues that local or global organizations are tackling. Choose a cause that is close to your heart and that speaks to your customer base, too. Examples of causes to explore include Environmental Conservation, Mental Health Awareness, Access to Healthcare, Racial Equality and 2SLGBTQ+ Rights.
We've highlighted local Arizona organizations below that are taking a stand on education equality and community programs, water insecurity and diversity, equity and inclusion. 
Education and Community Programs supported by Zuri's Circle and Kaziimadbeatzz
Nonprofits and community programs play an important role in social well-being and positive change within any community. These programs are often driven by passionate individuals and organizations dedicated to addressing various social, environmental and educational challenges. 
Community programs are typically designed to empower and uplift local communities, offering support in areas such as health, education, housing, and poverty alleviation. On the other hand, nonprofit organizations operate with a mission-driven approach, channeling their resources and expertise to address specific issues or promote a particular cause. Together, these entities create a powerful network of compassion and advocacy, amplifying their impact by encouraging community involvement and volunteerism. 
Kimberly, Zuri and Kahlil Muhammad are a community-loving family that founded two non-profits, Zuri's Circle and Kaziimadbeatzz. Both based in Peoria, Arizona, Zuri's Circle and Kaziimadbeatzz were launched after discovering a gap in what was being offered to the community. 
Zuri Muhammad saw a need in her school to help a classmate who was struggling with basic needs. This observation was the impetus for the foundation of Zuri's Circle, a family run non-profit focused on providing those experiencing homelessness with food, water and hygiene items. Since its inception, the organization has grown to include multiple programs in local communities and schools, including youth cooking programs (using the foods grown in their gardening program), a Be Powerful Mentorship Program and others. Kimberly says, "Zuri's Circle is continuously building on our dream, to help bring significant change to how we can help those in need and provide empowerment for youth and teens who lack resources or money through activities, programs and interactive camps to provide our youth with opportunities to experience and enjoy life."  
Kahlil Muhammad added his passion for music and production to his family's business through Kaziimadbeatzz. The goal of his venture is to provide a free music program to youth ages 9 to 14 that focuses on music production, education and philanthropy. Kahlil says, "Nurturing an inherent commitment to community engagement, instilled in me at an early stage by my mother, I became impassioned and conceived the notion of contributing in my unique way by providing instruction to children aspiring to pursue music careers or merely harboring a profound interest in the realm of music."
To learn more about Zuri's Circle, head to www.zuriscircle.org and www.kaziimadbeatzz.com to learn more about Kaziimabeatzz.
Water Security supported by Bottles for Bill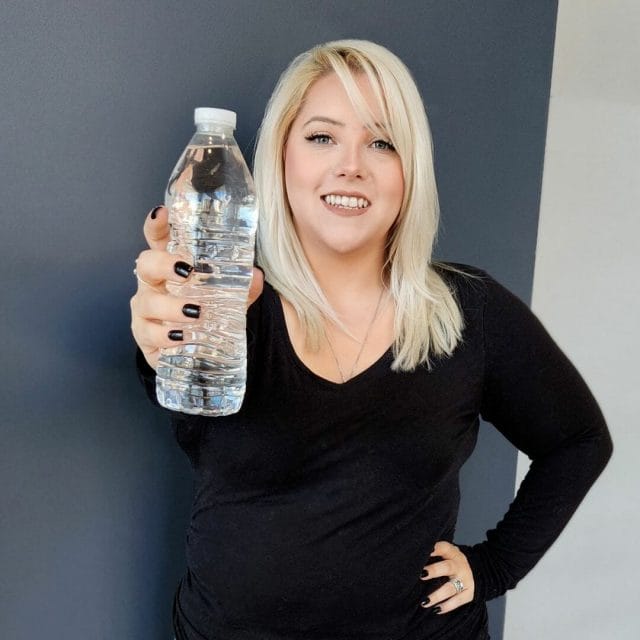 In Arizona, where scorching temperatures are a common reality, access to water becomes a critical factor in preventing heat-related deaths and illnesses. Extreme heat waves in the state pose significant risks, especially for vulnerable populations, such as the elderly, homeless individuals, migrants and those without access to cooling facilities. Several organizations are working tirelessly to ensure water availability to prevent heat-related tragedies and protecting the well-being of Arizonans, including Bottles for Bill.
Amanda Furguson of Bottles for Bill is raising awareness and improving water availability to prevent heat-related tragedies. "After losing my brother Bill to heat exhaustion in 2013," says Ferguson, "I wanted to do something to help protect others from the dangerous heat we face each day. I started asking friends and family to donate $5 for a case of water and was surprised to see how much everyone came together to make a difference. A few years later, Bottles For Bill, now a 501(c)(3) nonprofit, has provided over 189,000 bottles of water to help keep the community hydrated."
Through their annual fundraiser and donations received, they provide water to local heat relief efforts across Arizona. In 2022, 425 heat related deaths happened in Maricopa County alone.
"I know that this water makes an immediate impact," Ferguson said. "We've all reached for cold water on a hot day and know that it makes a difference. It doesn't have to be complicated, just providing water truly saves lives."
To learn more about Bottles for Bill, head to www.bottlesforbill.org. 
Diversity, Equity and Inclusion supported by Brightworks Consulting and The Foundation for Female Equity and Inclusion
Promoting gender equality and empowering women is essential for a more inclusive society. Businesses can support nonprofits working towards this cause by providing equal opportunities for all employees, advocating for gender equality policies, and contributing to women's empowerment programs. Diversity, Equity and Inclusion (DEI) have become critical pillars for fostering a thriving and forward-thinking organization. Embracing DEI means valuing and celebrating the differences in individuals, promoting equal opportunities for all and ensuring that every employee feels heard, seen, and respected. 
By actively embracing diversity, equity and inclusion, businesses can tap into a variety of perspectives, backgrounds and talents within their workforce, leading to increased innovation, creativity and productivity. Embracing DEI is not just an ethical imperative but a strategic advantage, empowering businesses to build a more inclusive and equitable future for all involved.
Christine Gannon founded Brightworks Consulting based on the belief that "meaningful change happens in the communities where we live and work." Businesses, ventures and organizations that create environments where people feel valued have employees that want to stay. When asked about why Brightworks Consulting began, Christine says, "Our company was founded on the belief that diversity, equity and inclusion is essential to organizational success. We saw shifting demographics and social norms pointing to the need for inclusive environments that tap into the full potential of diverse teams. As DEI leaders, we felt compelled to help companies move beyond surface-level efforts like one-off training. We envisioned embedding inclusion and belonging into the DNA of organizations by providing ongoing, holistic solutions. We've developed solutions and advisory services focused on inclusive leadership, talent practices, culture change and more.  We remain committed to driving innovation in the DEI space. Our longevity and pioneering spirit give us a distinct perspective on past challenges and future opportunities. As industries evolve, we evolve – always expanding our capabilities so that every organization can foster a sense of belonging for all".
Christine is also the founder of The Foundation for Female Equity and Inclusion that "recognizes the unique challenges and opportunities companies face as they address the gaps in female equity, especially in leadership positions." The organization also hosts a bi-weekly podcast called "Close the Gap."In addition to these initiatives, Christine and a committee of local leaders have come together to create the Arizona Women's Leadership Conference. This year's event will take place on October 13 in Peoria. 
Supporting social issues this month and always
This month provides a meaningful opportunity for businesses to reflect on their plan for supporting social causes and ways to collaborate with nonprofit organizations to address pressing social issues. We can celebrate this month of giving back by securing partnerships with nonprofits and organizations that are taking a stand on causes that align with your values and mission. 
If you are interested in supporting any of these causes or to meet the founders of the organizations, we encourage you to reach out to them directly and help expand their positive impact on the communities they serve. 
The Edson E+I Institute can also provide support if you are looking for ways to tap into the local entrepreneurial community to make a positive, collective impact. Happy National Nonprofit Day and World Humanitarian Month, everyone!