Need a little help or inspiration with your holiday shopping? Consider supporting a local Phoenix-area based entrepreneur this season. This gift guide, curated by the Edson E+I Institute, features 11 active ventures from three of our programs, Peoria Forward, Prepped and Venture Devils.
Peoria Forward
Desert Coastal Studios offers unique gifts for the wine enthusiast in your life. Featured items include ornaments, coasters, wall hangings, and more, all made from corks. Check out their Etsy page to order. Items range in price, starting around $15.
Mikela Prevost is a local children's book author. Give the gift of her book, Let's Have a Dog Party, to the little one or educator in your life. Order on Amazon for less than $15.
Micah Bentle is a local musician who recently released a 12" LP titled "No Rivalry" with the Phoenix based independent record label, President Gator. Order today on Hello Merch for $25.00.
Prepped
Bougie Board PHX creates beautiful and delicious grazing boards. Order the Picnic Box for 2 for $55 for your next date night.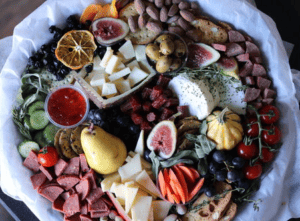 Baked Chemistry offers a wide range of tempting baked goods. The Holiday Cookie Kit, starting at $15, is great for little ones and families. Virtual baking classes are also available, starting at $50.
Pura Vida Grinds offers cold brew delivery service and whole beans, all sourced from Costa Rica. Refillable Cold Brew bottles start at $12, with each refill ranging from $5-15.
Hunger Bomb Cookies makes low sugar, healthy cookies that are great post-workout snacks, late night treats, and more. Check out the Holiday Trio Bake at Home Gift Set, available for $36.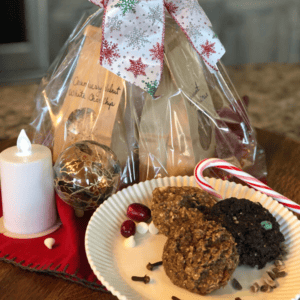 Venture Devils
Skip NN' Hole is the ultimate water game where skipping stones meets cornhole. Check out their Indiegogo campaign to support their work and receive your game in time for Summer 2021.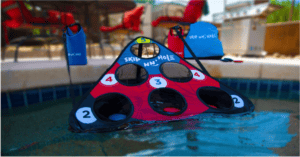 Resinate Tech has found a solution for recycling pharmacy containers, which most city recycling facilitates are unable to process. They make 100% recycled plastic products, further building the circular economy. The Little Planter + Herb Growing Kit is available for $9.95.
Life in Pearls makes stunning, glass pearl necklaces and bracelets, featuring a variety of color combinations, even offering custom color pallets to match any occasion. Bracelets start at $20 and necklaces start at $40. Order directly from their site and checkout the photo gallery for inspiration.
Café Emporos makes it easy and simple to enjoy a fresh cup of coffee using their cold brew coffee tea bags and their hand drip filter. Hang the hand drip filter on your cup, add your favorite ground coffee, and pour over hot water for a fresh cup. Hand Drip Coffee filters are available for $15.00 and cold brew tea bags are available for $28.00.
ASU does not endorse any products or services, but hopes to make it easier for everyone to invest their holiday spending back into our local community. Purchasing from a local small business is one of the best ways to build stronger local communities. We are proud of the amazing artists, authors and makers who are part of our local entrepreneurial ecosystem.