About
The Verizon Innovative Learning Design Thinking Program brought digital tools and hands-on learning opportunities to youth in underserved schools and communities, inspiring tomorrow's creators to use technology to build brighter futures for themselves, their families and the world.
Through the design thinking program, ASU and the Verizon Foundation trained high school educators to teach design thinking, innovation, entrepreneurship and STEM skills by collaborating with community partners to solve real-world challenges through mobile app development.
Students worked with local small businesses and nonprofits to identify a challenge they were facing and ideate solutions using emerging technologies such as augmented reality, virtual reality and mobile apps. The students then presented a prototype of their solution to their partner. Each school picked their top two teams, which competed at the regional pitch competition at the end of the school year.
Among the success stories, students in Atlanta, Georgia, helped a small community nonprofit triple the number of underprivileged people it served by using free augmented reality software to automate the check-in and intake processes. Students in Whittier, California, partnered with the Whittier Museum, using augmented reality to make exhibits more interactive and informative, a solution they prototyped and pitched to major museums around the world.
Rather than simply providing funding for emerging technologies in underserved schools, the program provided teachers the training and support they needed to educate their students, including an easy-to-implement curriculum.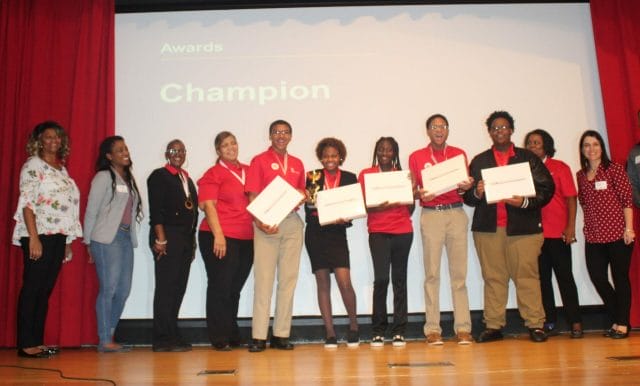 More than 3,500
students from more than 40 schools in 9 states participated in the program
More than 500
businesses and nonprofits partnered with students
---
Explore all programs
Our programs for entrepreneurs at ASU and in the community provide guidance and support to help you move your venture to the next level.